Last year we wrote two blogs introducing you to our fantastic CTO Craft Coaches. Since then, however, we're delighted to have welcomed a number of new coaches to CTO Craft, and we're really excited to introduce them and all the wonderful skills and experience they boast.
Our coaches have a range of backgrounds and experience, and all can help you progress in your career and discuss many aspects of working in tech and the associated successes and challenges.
So, here are the newest CTO Craft coaches who can undoubtedly add value to your career and development.
Kirsten Achtelstetter – Advisor, Coach, Fractional CTO, Founder at North Star Advisory
Kirsten works as a coach and advisor to organisations looking to scale while retaining or improving their rate of delivery. She is passionate about technology working hand-in-hand with the rest of the business as an equal peer, directly impacting and contributing to company strategy.
Kirsten spent ten years in different CTO roles for organisations ranging from start-ups to FTSE 250 companies, predominantly in the Financial Services space (asset management, trading).
With extensive experience in building, growing and leading development teams, Kirsten is well-positioned to offer advice and guidance on many different challenges, from influencing and managing up, to motivating, enabling and inspiring others.
She is an advocate for customer-centred product innovation, gently nudging teams towards a continuous delivery and learning mindset in order to develop successful products that are truly fit for purpose and solve real customer needs – an approach that earned her the Waters Technology "Technology Leader of the Year" award in the End-User category in 2019.
In addition, Kirsten is also on the board of a social housing association, where she is gently fostering a data-driven mindset in a sector not commonly associated with big technical leaps and innovation. She has an MA in Computer Science and Management Studies from the University of Cambridge.
Steve Mushero – Fractional CTO, Advisor and former CEO, CTO
Steve is a Fractional CTO & Technology Advisor helping startups build their products, processes, and people – especially right after funding and an MVP, with the need to build, scale, hire, and grow all at once.
With over 25 years of entrepreneurship and technology experience, Steve has built, run, and advised companies worldwide across various industries.
He has worked as a CTO of Tudou (China), Intermind, New Vine Logistics, and Advanced Management Systems. In addition, Steve was also the Chief Architect/Advisor on many local and global projects, including for the World Health Organisation in Geneva, Grameen Bank Foundation, and various Fortune 500 companies.
Steve recently spent 15 years in Shanghai, where he co-founded ChinaNetCloud, China's first Cloud Computing Company. He also launched the first Internet Managed Service Provider (MSP) in China – where his team managed infrastructure for hundreds of local and global companies and for hundreds of millions of users. In 2021, he returned to Silicon Valley.
If that wasn't enough, Steve has written a book on globalisation and now writes regularly on Medium, LinkedIn, Twitter, and Substack. In his spare time, Steve likes to fly helicopters, sail boats, and taste wine.
An avid learner with a background in Physics, James discovered his passion for coding at a young age, which fueled his pursuit of excellence in the dynamic world of technology startups. With diverse experience across social media, security, and publishing industries, James has honed his skills in B2B and B2C relationships.
As a strategic thinker and empathetic listener, he is dedicated to creating nurturing environments and fostering cultures that empower individuals to thrive personally and professionally.
James' journey through challenges with depression, burnout, and the demands of founding businesses led him to explore the philosophy of happiness and positive psychology. This has deepened his understanding of striking a healthy balance and finding purpose to drive success.
Currently residing in London with two border collies, James brings a unique blend of analytical insight and compassionate leadership. He is eager to collaborate with innovative people who share his vision for transforming the tech landscape.
Jossie Haines – Executive Coach/ former VPE of Tile
Jossie is on a mission to retain women in tech and finally break the statistic that 56% of women leave tech after 10-20 years of giving it their best shot.
She spent over 23 years in the tech industry as an award-winning software engineering leader at the forefront of emerging consumer technology across Silicon Valley, including management roles at Apple, Tile, Zynga, and American Express.
She started Jossie Haines Consulting in 2022 and coaches women in tech to lead authentically, be heard, and play by their rules.
Jossie also advises companies on developing consumer, IoT, and e-commerce technologies and building inclusive, high-performing teams.
Eduoardo Turelli – Exited Founder/CTO, Advisor, Consultant, Coach, Interim & Fractional CTO
Over the last 25 years, Edoardo has gone from ideation to MVP to commercial traction to scale multiple times. It started with ten years of hands-on programming and architecting software products: two-sided marketplaces, e-commerce, mobile apps, web & API platforms, desktop apps and so on.
In 2006, he co-founded a B2C social network, Koinup, which he built as CTO and was acquired in 2013. In parallel, he also created Flux, a news reader app featured in 120 countries.
He continued his journey in the tech industry, taking on leadership roles at a few VC-backed businesses. He was VP of Engineering at Adbrain, a B2B scaleup that pioneered PB-scale data processing in the AdTech industry. He delivered a $1M ARR SaaS product in 9 months.
In 2016, Edoardo joined Hadean, a cloud-native PaaS in its infancy, where he led the building of a deep tech stack from scratch in 18 months, breaking a world record with it: ten thousand users interacting in real-time, in low latency, across seven datacenters distributed across the five continents, sustaining >250K req/sec.
These companies have collectively raised $30M+ while Edoardo was in their executive leadership team.
Since 2020, Edoardo has been an independent CTO, advising, consulting and coaching. He has helped B2B & B2C companies in FinTech, Web3/Blockchain and Consumer Research.
Rod Alderton – Founder and Director Alderton Digital Ltd
Rod has been providing coaching and advisory services since 2017, drawing on his 30-plus years of experience in Software Development, Agile Project Management, Strategy & Architecture, Digital, CIO/CTO and Consultant roles.
During his permanent career, Rod mainly worked within Financial Services but has subsequently worked with a broad range of sectors since working in Private Equity and their portfolio companies.
He works with his clients to tailor solutions to meet their individual needs and engages flexibly, given his understanding of the demands on tech leaders' time. He believes that sometimes people just need an ad-hoc sounding board and sometimes something more structured.
Rod also specialises in helping people 'translate' technology challenges and opportunities, etc., across all organisational roles.
Robbie Clutton – Fractional CTO, Coach and Advisor
Robbie is an adaptable software engineering leader, architect, and manager with experience working on different verticals across markets – an agile practitioner with all the trimmings.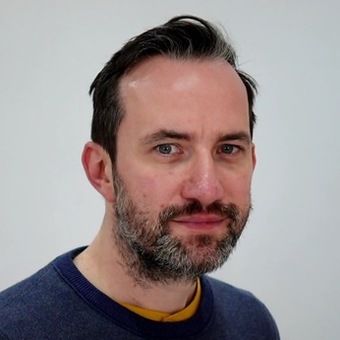 In 2012 Robbie started in management and moved from managing individuals to managing managers and then managers of managers across Pivotal, VMware and Snyk. Robbie has strived to build environments where people can thrive during his career.
He's grown teams from 15 to 50, run a European-wide consultancy practice of over 120 people (made of engineers, designers, product managers, data scientists, programme managers and country leaders), promoted internally and recruited externally a diverse leadership team to run Pivotal Labs in the UK, Ireland, Germany, France and the Netherlands.
At Snyk, Robbie joined a hyper-growth scale-up and helped them hire and launch self-serve and expansion capabilities, developer (customer) experiences, and new products and supported key technical initiatives.
Robbie's style is to help individuals through their day-to-day challenges with a view to their future goals. He offers collaborative stretch projects, feedback and growth for individuals, first-time managers and those striving for senior leadership roles. He describes himself as 'Opinionated, driven and enjoyable to work with.'
James Cook – Executive Leadership and Culture coach
James is an Institute of Leadership & Management (ILM) Level 5 qualified Coach & Mentor with 1,200+ hours of experience working with startups, scale-ups and corporations across different industries and countries, particularly the UK and North America.
He focuses on the human elements of an organisation (culture, leadership and commercial confidence), and he brings his wide-ranging experience and tailors it to the needs of each individual and executive team.
His work with the technical side of organisations helps executives with little to no leadership experience acquire the clarity, confidence, and resilience to lead their teams and collaborate as a unit with greater efficiency and effectiveness.
Areas of particular focus are the 'Human side' of Leadership – connecting technical skill and leadership confidence, building collaborative and high-performance cultures within leadership teams and leadership team away day facilitation.
***
You can find out more about our CTO Craft coaches on our website.
If you or your CTO / technology lead would benefit from any of the services offered by the CTO Craft community, use the Contact Us button at the top or email us here and we'll be in touch!
Subscribe to Tech Manager Weekly for a free weekly dose of tech culture, hiring, development, process and more.